Entrepreneurship is slowly becoming a norm amongst individuals working a 9-5, mainly due to the idea of creating multiple streams of income. A lot more people are now resorting to creating businesses, aside from their regular jobs, for various reasons which could include becoming their own boss, birthing an unconventional idea, making extra cash out of a hobby or even to create the change they want to see in the world. Whether it is any of the reasons above or you just want to clock-out one last time, understanding that entrepreneurship comes with many uncertainties and accepting to bear the full responsibilities, should be the deciding factor in bringing your ideas into fruition. Just know that no matter how difficult becoming an entrepreneur may seem, the end result is always rewarding.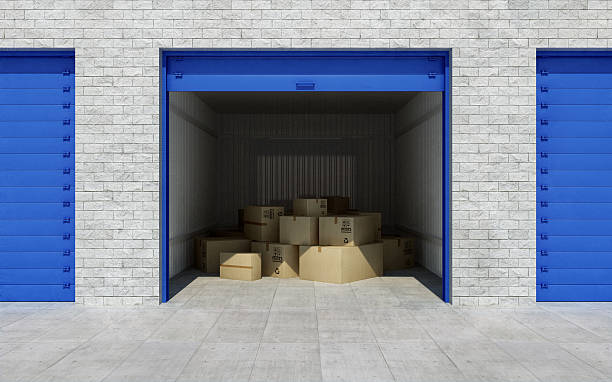 One of the main things to note when thinking of starting a business from a self storage unit is that your idea does not need to be brilliant or outstanding, what you need is passion and a working idea. Usually a business becomes successful when it fulfils a need. So the first thing you would want to consider is the need you can fulfil. Luckily for most today, Social media has made it more possible to be both an employee and still run a successful business on the side. A lot of these platforms have not only bridged the gap between products or services to potential buyers but also given users the platform and power to become influential in certain fields.
Aside from the fact that renting a self storage unit is very cheap, they also come with lots of benefits, which as a business you would want to consider having. Number one of these benefits on my list is insurance . One thing you have to consider when going into any business is its risk factor and analyzing whether or not you will need an insurance cover. Where most charge for their insurance, self storage companies such as storage stockport give its customers a free insurance cover for all items stored with them. Running a business while working a 9-5 will mean you have limited time to be wholeheartedly involved in your business, which is why having a self storage unit helps because services such as Receipt & Dispatch  allows you to inform facility reception about in and outflows of your products, giving you the freedom to combine both your regular 9-5 and newly created business easily.
Well now that you know of a few benefits you can get from self storage facilities, let's check out a few business ideas you can start from these units.
SELLING HOMEMADE PRODUCTS
If you have the knowledge of making any products, say soaps, jewellery, or even  cosmetic products and it can be a great substitute to higher brands, selling it to make an extra income is always a good way to start a small business. All you need is to start off by making samples, package them in cost-effective yet attractive packs and distribute to a selected few social media influencers. Good reviews could give you the necessary exposure to start your business and by renting out a self-storage unit, you could opt for the Receipt & Dispatch service, which could see you freely becoming an entrepreneur while working your regular 9-5.
SELLING FITNESS EQUIPMENT
It's no secret that living healthy has become a new lifestyle that many live by. Whether it's taking healthy products or going to the gym, many people, now more than ever, are developing keen interest in keeping in shape. Starting off as a small business, you can capitalize on this new trend by selling fitness equipment like refill dumbbells, which are super durable and portable, fitness wears, TRX and Resistance bands or even ergometers and make a fortune out of it. You don't need to worry about creating space at home to house all your equipment when you can benefit from having the cheapest self storage unit with insurance for as little as £1 per week.
SELLING APPARELS
Fashion is currently influenced hugely by the youth. It will amaze you how a simple designed t-shirt could attract lots of buyers. But as easy as this sounds, it's usually the brand you create behind it that sells it. So first create a brand that suits the voice of your design, establish a niche marketing approach, get some good looking models who fit your target description and explode social media with breath-takingphotos. This could create the necessary attention and demand you need. Lastly, renting out a storage unit could serve as your "mini-warehouse" to distribute your apparels from. With the free boxes  option, you could be sending out bulk purchases in good packaging.
SELLING PETS FOOD
If you are a pet owner or lover, going into the business of selling pet food could be the extra income you need. If you are in a community, both on and offline, full of pet owners, selling pets food could be the need you will be fulfilling. All you have to do is to buy off the products in bulk, which would mean you get a discount benefit, keep them safe at a self storage facility and sell them off at a competitive price during your off days from work.
START OFF A GARDEN BUSINESS
Starting a garden maintenance business can be very lucrative especially during or after the winter season where lots of households will have messy or fully grown gardens. You could acquire some basic garden tools such as rakes, mowers, hand pruners or even chainsaws for the purpose of renting out or maintaining others gardens as a service. Due to the dangers of these products, it might be best to rent out storage units to keep them away from kids and also to keep them safe at a secured station.
Now that you have a few ideas to start off making extra cash, why don't you visit the web page of a self storage facility to learn more about their offers and how best that could help you in choosing a business idea to start today.